Straightforward API Integration
with Lowest Pricing
Cloud or on-prem, analyze videos and download metadata with the video recognition API.
FOR A FREE
PLATFORM TRIAL
Analyze with Valossa Recognition™
The video understanding AI is available as a cloud-based video recognition API that can effectively highlight and interpret concepts from any video stream. It creates scene level, time-coded metadata, providing all the needed content data through a single ingest point.
Product plans for API & Platform
Custom Services for Businesses
Valossa provides custom model training for specific audiovisual tags. Ask quotes for new video categories, face identities, facial expressions, and audiovisual concepts.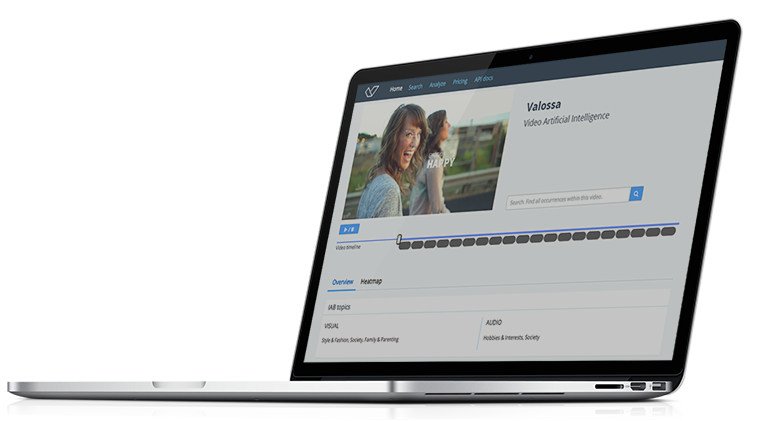 Real-time video recognition
Interested in live recognition of people, demographic information, and visual concepts from video streams? Contact us for a demonstration.
Integration & on-premise licensing
Get support for integration and on-premise deployment. Contact us for more information regarding customized recognition capabilities, Video Insight Tools and languages.
Ready to take video analysis to the next level?