Bootstrap New Cognitive Features
with Machine Learning Services
Let Valossa professionals train new recognition models and develop algorithms for your specific use cases
Machine Learning Services for Custom Model Building
Valossa provides custom model training for specific audiovisual tags. Ask quotes for new video categories, face identities, facial expressions, and audiovisual concepts.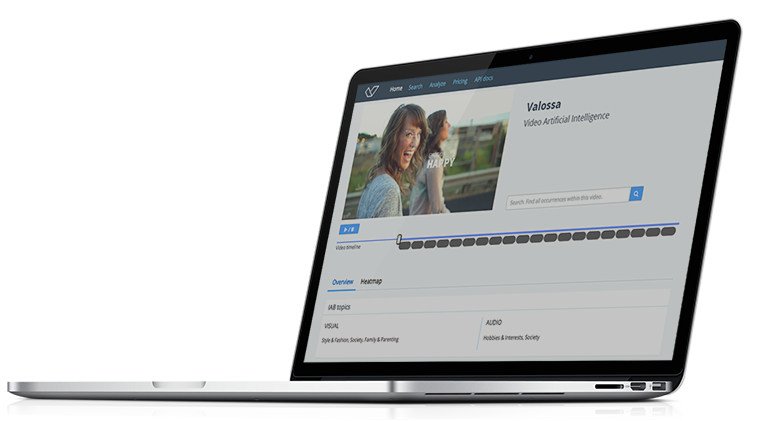 Real-time video recognition
Valossa offers application development service for real-time video recognition use cases. We have customized solutions for example to live TV broadcast and smart space environments. Contact us for more details.
Integration & on-premise deployment
Get support for integration and on-premise deployment with our customized Video Recognition Server. Contact us for more information regarding your special recognition needs, custom software setups and full AI system build-ups.