Live Camera AI Appliances
Pioneering Cognitive Solutions and Advanced Analytics
RECOGNIZE
REACT
INDEX
GAIN INSIGHT
MONETIZE
Human Analytics for Edge and On-device Computing
Live camera AI for face recognition and analysis SDK
Currently Supported Baseline SDK Features
Tracks and remembers unknown people for a limited time

Recognizes known faces

Trainable new identities

Measures face pose, direction, and distance

Collects gender
Facial Behavior Analytics
Recognizes and collects smiling, sadness, disgust, surprise, anger, fear, neutral

Analyzes emotional valence trends

Records prominent head directions

Heart rate from the face
Recognizes human positions for interactive applications

Example demonstrations available:

Passenger recognition and analytics

Interactive Kitten AI
Object In-focus Recognition
Example demonstrations available for live camera scene object recognition
Valossa provides custom model training for specific audiovisual tags. Ask quotes for new video categories, face identities, facial expressions, and audiovisual concepts.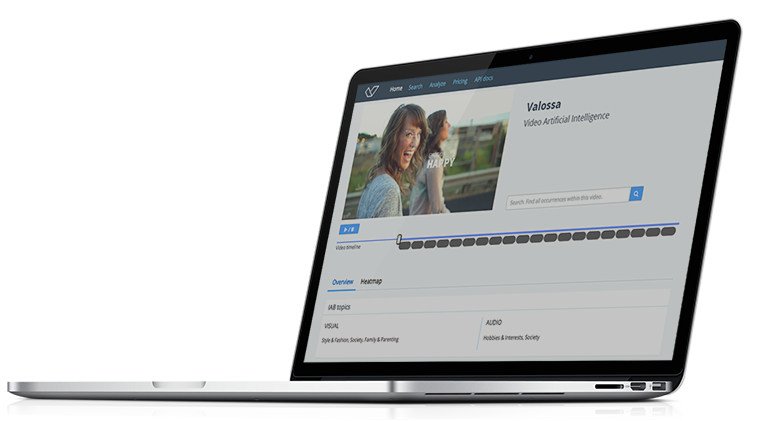 Real-time video recognition
Interested in live recognition of people, demographic information, and visual concepts from video streams? Contact us for a demonstration.
Integration & on-premise licensing
Get support for integration and on-premise deployment. Ask us for more information regarding customized recognition capabilities, Video Insight Tools and languages.
Let's talk about your use cases and our solutions.